Prof. Concetta Vazzana
University of Florence - Department of Agrifood Production and Environmental Sciences (DISPAA)
P.le delle Cascine 18
50144 Firenze
Italy
+39 055 2755760
concetta.vazzana(at)unifi.it
University of Florence - Department of Agrifood Production and Environmental Sciences (DISPAA), Italy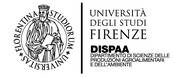 DISPAA - University of Florence (UNIFI) offers courses for a number of programs at the School of Agriculture and other public and private bodies in Italy, including the Mediterranean Agronomic Institute of Bari (MAIB), part of the International Centre for Advanced Mediterranean Agronomic Studies (CIHEAM) and the University of Gastronomic Sciences at Bra, Italy. From 2000 to 2005 a Master Course in Ecological Agriculture (Organic and Biodynamic) was organized. Course topics range from agro-ecology, sustainable management of agro-ecosystems, indicator-based methods for integrated sustainability impact assessment, eco-management auditing. The Working Group "Sustainable Agriculture and Land Management", coordinated by Concetta Vazzana, is part of the DISPAA and has the responsibility of the management of the LTE MOLTE , active since 1991, where two organic and one conventional microfarms are studied. Current research interests of the group include organic conservation agriculture, sustainable agro-environmental indicators, integrated ecological-economic modelling and evaluation of farming systems, participatory frameworks for assessment of natural resource management projects. In the last decade the DISPAA working group has taken part in a number of research projects, as follows:
SIMBIOVEG (2005-2009): Systems and methods of organic farming to improve the quality of produce and the environment. Funded by Italian Ministry of University and Research (MiUR), www.simbio-veg.org;
SOS BIO (2011-2013): Development of a tool for agro-environmental sustainability evaluation in organic farms using simple indicators, funded by MiPAAF;
EQUIZOOBIO (2005-2009) Interreg Project on Efficiency, quality and innovation in organic animal breeding;
EU FP6 project "EULACIAS - Breaking the spiral of unsustainability in arid and semi-arid areas in Latin America using an ecosystems approach for co-innovation of farm livelihoods" (leadership of workpackage 5.1 on sustainability indicators and farm typologies);
EU FP6 project "SVAPPAS - Sustainable Value Analysis of Policy and Performance in the Agricultural Sector" (leadership of workpackage 1 on indicator-based evaluation of sustainability);
EU FP6 project "SENSOR - Sustainability Impact Assessment: Tools for Environmental, Social and Economic Effects of Multifunctional Land Use in European Regions" (leadership workpackage 3.3 on identification and evaluation of ecosystems functions and aggregation of sustainability indicators;
ESF (European Social Fund) project "FLOVITUR – Sustainable and integrated rural development" (participation with contribution in the field of analysis of agro-ecological parameters and development of environmental management systems for EMAS and ISO 14001 in the ornamental plant nursery sector).
The permanent staff involved in this project is composed by Concetta Vazzana ( full time Professor), Gaio Cesare Pacini (Researcher), Giovanna Casella and Roberto Vivoli (technicians).
Scientists involved
Prof. Concetta Vazzan
Dr. G. Cesare Pacini
Margherita Santoni
Lorenzi Ferretti
Links